For any jaunt over the pond we all know a jolly old eSIM will save you a pretty penny vs the data from the "big guys". eSIM planet is current (June-July 2023) on a little European adventure that will include UK, Germany and Norway.
A two 30 day all Europe eSIMs were purchases and have been deployed to an iPhone 12 Pro and the lovely iPhone 14 pro. We chose the old faithful an Airalo EU plan (10Gb for most European countries for 30 days) at $37 BUT just before we left US Cellular dropped the bombshell with their announcement of an eSIM product a $20 eSIM with the same specs! Can an eSIM plan at almost 1/2 the price perform the same – well read on to find out.
Currently eSIM planet is perched on the 14th floor of an Aida cruise ship outside the Norwegian port of Morlde and sipping down 5G data via a connected iPhone 14! I've switched back and forward between the Airalo and US Mobile eSIMs here in Norway and in Germany and our recent London trip and the connectivity seems to be the same with both ….. interesting. Switching between eSIM plans on the iPhone and probably Android take less than 20 seconds. We even used a video conference call while the ship was in motion in the Fjord for an appointment we had back in the US – crazy! I'm not sure what witchcraft the Norwegian cellphone carrier Telia N uses to get 4G/5G signal into the fjords when on is away from any major town.
So there you have it, bloody brilliant and well done technology. Of course sailing across the ocean will kill all cellphone use and data use. The ships wifi is expensive $75 for 2GB !!! Holy shite ….. and we were forced to sign up to if for a backup – it seems to be slow and when we had a 4g /5g signal in the Fjords when the wifi didn't work because of the system's antenna couldn't see the satellites due to the high walls of the fjords.
All in all very impressed with eSIM and connectivity during our trip so far.
The Skinny. How to get the USMobile eSIM call Global by USM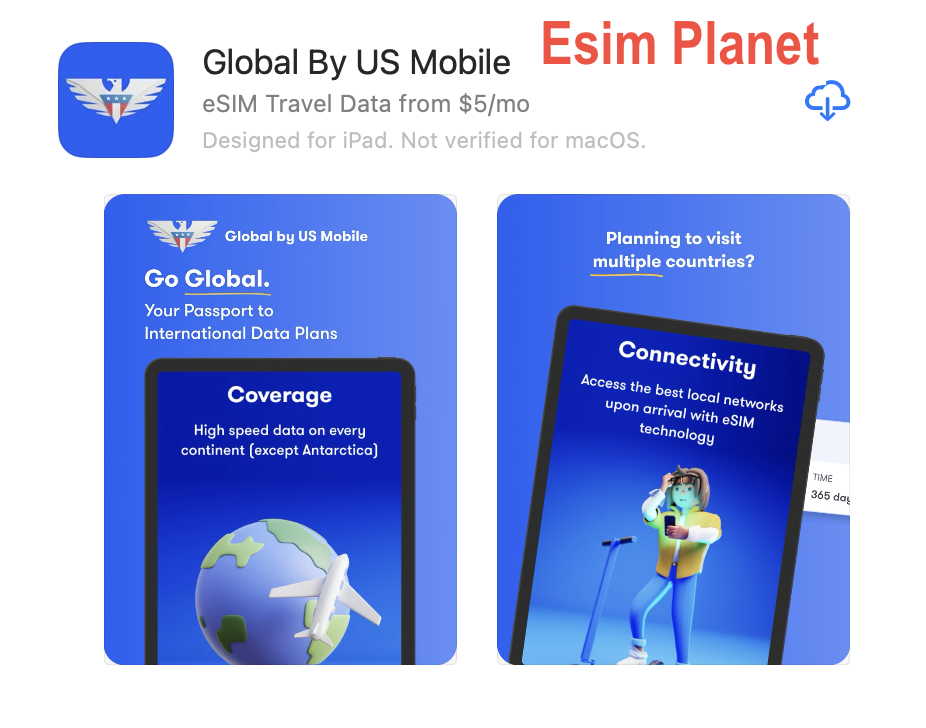 You'll need to download the US Mobile eSIM app – it's called Global by US Mobile. Then create an account, choose a plan – they have less plans than Airalo – add a credit card and check out. I had to manually add the eSIM data and I think I needed a wifi connection to enable it but heck – $20 vs $37, it's worth a few growing pains. This product is literally a few months old as of June 2023. Here are the plans as for beginning of July 2023. More will be added in the future I'm sure.